Madeira Bowling Club

Madeira Bowling Club
Established in 1926
News Report
Ladies Indoor Bulletin 2 - Feb 2020
Author: Diana Cantor, 12/02/20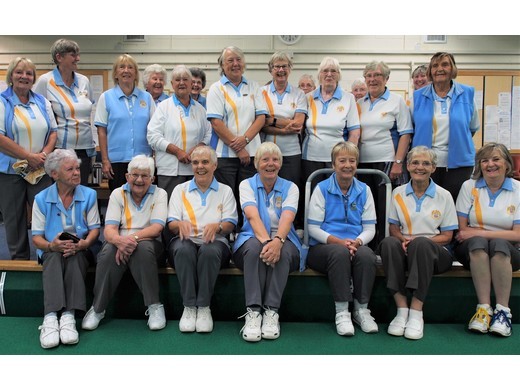 Madeira Ladies Indoor Bowls – Bulletin 2 - Feb 2020
1. Ladies Indoor AGM
Notices are now up (on the Secretary's Noticeboard above members pigeon holes) notifying you of the Ladies Indoor AGM on Tuesday 7th April 2020 at 2.00pm in the Madeira Room. This is a date change to that advertised in the fixtures book. See the AGM notice and nomination sheet for further details. If you would like further information please get in touch with myself (Di Cantor) or Captain, Penny Preece or Vice-Capt., Glynis Byrn.
2. Finals Weekend
The finals of all the internal competitions will be held 3rd - 5th April 2020. A schedule of all finals will be posted up nearer the time. If you are not playing do come along and watch, there will be plenty of seating for spectators and this is usually a fun end of season weekend with a great atmosphere. The bar will be open plus lunches and drinks will be on sale. Notices will be going up nearer the time for you to make lunch selections.
3. End of Season Celebration – Stuart Line Cruise
The end of season celebration Stuart Line 3-hour River cruise will be on Thurs 16th April embarking at 5.45pm to sail at 6.00pm. There are still places available ….…. you haven't missed the boat!!.............see Glynis Byrn if you wish to join the party. There will be a buffet, bar and a jazz band and we will have the whole boat to ourselves. For the 70 members who have already signed up for this a notice will be going up soon requesting payment of the balance.
4. Devon County Competitions next winter season 2020-21
Yes, it's time to plan ahead to the next indoor winter season!
A sign-up sheet is now up (in the indoor hall opposite the photocopier) for individual Devon County Competitions for Pairs, Triples and Rinks teams to enter. All ladies who are indoor playing members are eligible, you do not have to be Devon badged player. The cost is £3 per person for each entry plus £1 for a Devon yearbook/fixtures book. This is a great opportunity to hone your match playing skills and gain experience of competitions against other players within Devon County.
CLOSING DATE: 1st April 2020. Details of how to pay are on the noticeboard.
5. Patrons Day – held at ISCA Bowling Centre, 1st April 2020
A sign-up sheet is now up for this – see the garish pink notice in the indoor hall, also opposite the photocopier.
This is a fun day of bowls playing in rinks teams with other players from Devon clubs. It is played in a 'round robin' format. The entry fee is £3 see notice. Light lunches, coffee and tea and cold drinks may be purchased at reasonable prices.
6. Coffee Machine
In case it's escaped your notice we now have a hot drinks vending machine. Standard teas and coffees are 50p per cup and more fancy drinks such as hot chocolate and latte are 70p per cup. Change is given. You can also use your own cup, just be sure to place it there before making your selection! A notice is up on the noticeboard to the side of the machine detailing the volunteers who have agreed to be responsible for cleaning and topping up of supplies. If you encounter any problems check the rota for that week and phone the contact number provided.
Thank-you to the 200 Club for their payment of £2000 towards the cost of the machine.
7. New Indoor Pushers
It has been agreed that 6 new pushers can be purchased for the indoor hall and these have now been ordered.
8. Devon County Ladies Indoor Bowling Association AGM & Lunch
This will be on Mon 20th April 2020 starting at 10.30am at the Devon Hotel, Exeter, EX2 8XU. If you wish to stay for lunch a sign-up notice with details of the lunch menu is up in the ladies changing room .
9. EIBA - National Competitions 2020-21 winter season
The team competition dates are now available e.g. Masons and Yetton etc. See EIBA website. Individual competition forms will be available in the next few weeks, again these will be posted on their website and also this information is emailed to the Club Secretary, David Macaulay who will forward details to me for circulation and notices.
Diana Cantor, Ladies Indoor Secretary
12th February 2020
Follow the site to get the latest news and results straight to your email