Madeira Bowling Club

Madeira Bowling Club
Established in 1926
News Report
LADIES INDOOR BOWLS - BULLETIN 1
09/11/19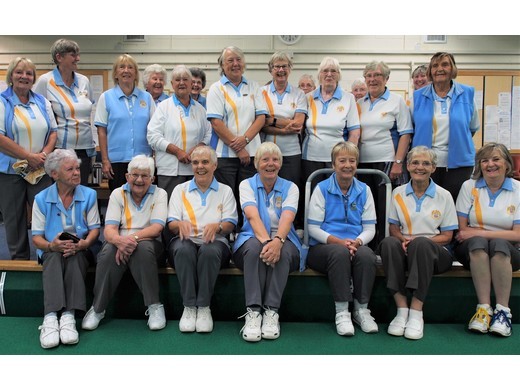 LADIES INDOOR BOWLS BULLETIN 1 - NOV 2019
Ladies Indoor Section AGM - date and time change
The AGM is now on Tues 7 April 2020 at 2.00pm. (Delete the 14 April)
Ladies Indoor Competitions
The draws for all the Competitions are now up on the noticeboard. There are 'play-by' dates and some 'play-on' dates.
Ladies Patrons Matches
There are two sign-up sheets for Patrons Matches (Devon Section of Indoor Hall). All abilities welcome, you do not have to be a Devon (badged) player. It's an opportunity to play at other venues, play with other players from Devon and a chance to hone your match-play skills. Car share is usually arranged. Closing Date for the first sheet is 28 November 2019.
Devon (Badged) Matches for January 2020
This is a reminder to Devon badged players that the notice to sign-up for January 2020 matches is up. Closing Date: 28 November 2019.
Christmas 'Open' Triples – 17 & 18 December 2019
This sign-up sheet is now up on the Men's Noticeboard in the indoor hall. It is not self-select and teams will be drawn out of hat. This is your chance to wear your silly Christmas jumpers and hats, reindeer antlers, baubles etc, and indulge in mince pies, chocolates and other Christmassy nibbles. Oh, and a chance for some Triples matches! Fancy dress is optional. Closing Date: 30 November 2019.
Coffee Morning – Saturday 14 December 2019
10.00am to 12.00noon, all are welcome. Coffee, mince pies, Christmas Cake. A Raffle will be held with Christmas prizes, drawn at 11.30am.
Toorak Weekend, Torquay – January 2020
Payment of £94 is now due. Cheques should be made payable to 'TLH Leisure' and put in Susie Roughton's pigeon hole, also include your mobile phone number. Payment due no later than 1 December 2019
End of Indoor Season Celebration – 16 April 2020
A sign-up notice for a Stuart Line River Exe Cruise is now up on the Social Noticeboard in the bar area. Thursday 16 April 2020 – 5.30pm till 9.00pm. There will be a buffet supper and live jazz band. All members are welcome plus partner/friend. Cost: £21 per person.
A deposit of £10 to be paid by 15 December 2019. Cheques payable to 'Madeira Bowling Club' and put in Glynis Byrn's pigeon hole.
I hope you like this first bulletin. I aim to do them as needed and I envisage the next one being done over New Year. Please get in touch if you would like things included in the Bulletin. The Bulletin will not include any match results and successes which are so excellently reported by Jean Healey in her News Reports.
My thanks to Mike Gorman for his help with Web Editing
That's all for now folks!
Di Cantor, Ladies Indoor Secretary, 9th Nov 2019
Follow the site to get the latest news and results straight to your email